Message from the President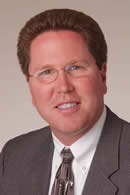 Dear Fellow NJAO Members,
It is a great privilege to write to you as your new NJAO president. I want to thank Dr. Alber for her leadership of the society this past year. During her tenure at the helm, a great deal of work has been done in addressing multiple legislative issues with which our specialty has had to contend. Behind the scenes, the NJAO's dedicated and experienced lobbying team, management professionals, and leadership are hard at work monitoring political issues so that we are able to continue to focus on the work that we love, patient care.
With the annual coding conference and the monthly updates on coding, billing, and legal issues, the NJAO is a resource to help us build and maintain our practices. With all of this in mind, the NJAO needs a healthy membership to be effective and every member counts. Please help us serve you –remember to renew your membership and encourage your colleagues to join. This can be done easily at NJAO.org.
At our upcoming coding conference on March 14, we are introducing a new expert speaker for fresh new content. Please see the link below to register yourself and your staff. Also, please save the date for the 2018 NJAO Annual Meeting on Friday, September 28, 2018 at the Westin Princeton. This year's meeting is shaping up to be a great program and more details will be forthcoming.
I look forward to a productive and engaging year working for you.
Warm Regards,

John Dugan, MD
NJAO President, 2018