Message from the President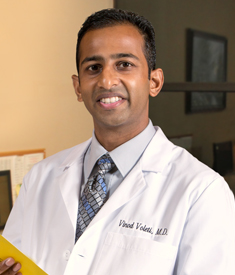 Dear Fellow NJAO Members,
It is with great pride and privilege that I write to you as this year's NJAO president. The NJAO has a rich history of passionate and dedicated ophthalmologists who have strived to support its mem- bers in every way possible. I want to especially recognize last year's president, Dr. John Dugan, who continued to deliver on the NJAO's main directive, which is to monitor and lobby for po- litical issues that pertain to our unique subspecialty in medicine. With the support of our expert lobbying team, experienced management professionals, and dedicated NJAO board members, we continue to serve the NJAO so that its members can feel unimpeded in delivering the best quality healthcare to their patients.
In addition to our advocacy efforts, we continue to look for other ways to deliver value to you. We routinely keep you abreast of the latest coding, billing, and legal issues that pertain to the way that you can most effectively run your practices, as well as hold the Annual NJAO Coding conference that always gets very high attendance from you and your administrators. Finally, we look forward to this year's NJAO Annual Meeting, where we hold the always popular technicians training program, as well as present you with a variety of interesting medical and business topics. This year, I am pleased to announce the speaker line-up as: Eric Donnenfeld, MD, Kevin M. Miller, MD, and William Harbour, MD. Please save the date for this not-to-be-missed meeting, September 27th, 2019!
In order to serve you most effectively, the NJAO needs the support of a robust membership- every ophthalmologist in New Jersey counts! Please help us serve you by ensuring that you have renewed your membership and by also encouraging your colleagues to do the same.
Thank you for the opportunity to serve you and your patients,
Vinod "Vinny" Voleti, MD
NJAO President, 2019