Message from the President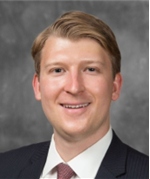 Dear NJAO Colleagues,
I hope everyone's 2023 is off to a good start. Thankfully COVID appears to be waning, and the day-to-day in the ophthalmology clinic is close to being back to 'normal'. NJAO will continue to provide updates on the NJ DOH requirements for medical clinics, and we hope to have more information regarding masking requirements from the NJDOH over the next several months. Our legal counsel, Brach Eichler, continues to work closely with NJAO to provide the most up-to-date mandates and regulations.
It is with much sadness I must share with our community that Joe Simonetta has passed away. Joe was a partner at PSI and an integral political advocate of NJAO at the state level. He was a trusted partner, dear friend, and mentor to many at PSI and as well as the NJAO board. We mourn the loss of this valued colleague, and our thoughts are with his family.
The AAO's Mid-Year Forum is planned for April 19-22, 2023, and the NJAO is happy to support resident trainee Dr. David Kelly of Rutgers to attend this important conference. It's a great opportunity for Dr. Kelly to learn more about what is involved at both the state and national levels when it comes to advocating for practicing ophthalmologists. With multiple scope battles in several states, advocacy has never been more important, and the NJAO will continue to represent the needs of our membership at the Mid Year Forum in 2023.
Please save the date for our annual meeting on September 22nd, 2023 at the Palace at Somerset Park in Somerset, NJ. We have an exciting program planned featuring nationally renowned speakers in the anterior segment and retina. With the recent FDA approval of first-in-class therapies for geographic atrophy, the topics will be timely and valuable for our practitioners and patients. We look forward to seeing you all at the meeting! It is a great opportunity to receive CME credits and connect with colleagues from around the state.
Respectfully yours,
Michael A. Klufas, MD
mklufas@midatlanticretina.com
NJAO President, 2023