Message from the President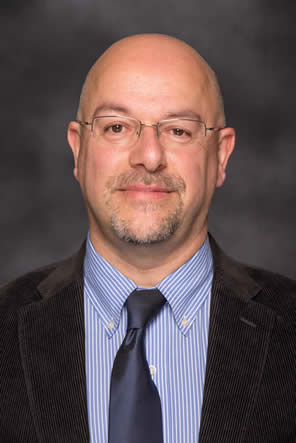 Feb 22, 2022
Dear NJAO Colleagues,
It is an honor and a great privilege to serve as President of the NJAO. The past years have undoubtedly been some of the most challenging considering COVID-19's continued effects on the way we practice Ophthalmology. Nevertheless, we have come a long way since early 2020 and recognized that even in the midst of an ongoing pandemic there were many opportunities to evolve our practice and serve our patients safely and effectively. We have also come to the realization that the changing landscape of the practice of Medicine and the constant challenges facing Ophthalmology are relentless. To that end, we are grateful for the leadership of our previous NJAO president, Dr Farbowitz, and for our Governing Board, Lobbying, and Management teams. Their dedication has served our patients well and safe guarded the practice of Ophthalmology from legislative threats and battles that continue to challenge us today.
This year we will strive to re-invigorate our membership, the life-line of our society. With this in mind, I urge you to advocate with your colleagues to join (or rejoin) the NJAO. Our society continues to diligently work on multiple governmental initiatives on behalf of our membership. This includes various health and COVID-19 emergency related matters that impact our staff, offices, and ASCs, as well as to monitor for scope of practice issues that may arise. As you may know, our society also plays a key role in continuing to respond to member inquiries regarding third party payer issues which include some of New Jersey's largest carriers. The NJAO provides invaluable resources to our members through legal counsel, the annual coding conference, a technician educational program, and of course, our annual state society meeting.
In my other role as Rutgers faculty and residency director, I am intimately aware of our responsibilities as Ophthalmologists towards our state's wellbeing. I also am constantly reminded of how privileged we are to have New Jersey as home for our practice of Ophthalmology. After all, a large proportion of our graduating residents elect to lay their roots in New Jersey. It is thus our obligation to advocate for our patients and profession by maintaining, preserving and growing our State Society for the next generation of Ophthalmologists. The pandemic has undoubtedly presented many challenges to our membership in the past 2 years, and so we ask for everyone's help in building again a stronger State Society and revitalizing our membership participation within our NJAO. The NJAO needs you, so please renew your memberships and advocate with other colleagues to join us.
Save the date for our upcoming Coding Conference on April 6, 2022, and the next NJAO Annual Meeting on a date to be determined. Reach out to us for legal and third party payer consults through our NJAO office at 609-392-1201.
I look forward to your feedback and suggestions on outreach, member involvement, committee and task force initiatives, and social media communication opportunities.
Respectfully,
Albert S Khouri, MD
khourias@njms.rutgers.edu
NJAO President, 2022